Solution to Grow Taller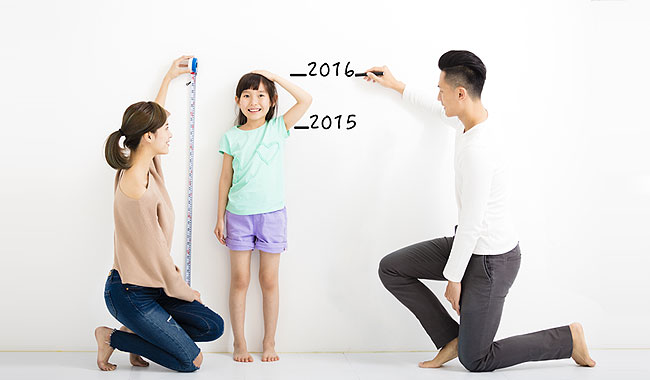 Most of the parents worry about their kids height. Average person in India has
5'8-5'10 which is very shorter as compared to foreign people. Foreign kids are
taller as compared to Indian because they have very good nutrition and
engage themselves in physical activities.
5 Ways to Increase Height
1. Eat Healthy :
To increase height in childhood or teenage years one must have proper nutrition.
They should eat all types of fruits and vegetables as they are full of vitamins and
minerals. Kids of foreign countries are taller because they have proper nutrition in
their diet. A healthy diet should include proteins, healthy fats ( olive oil, nuts, fish).
All green vegetables should be consumed to get healthy nutrients to grow faster &
proper.
2. Physical Activity:
For kids to grow taller its is necessary to engage in each and every physical activity
they can engage in. They should do yoga, play games, do stretching etc. Kids should
not be stopped from doing any physical activity. Parents should encourage kids to
go out and play as they do for studies. Being physically active is very important for
proper growth of a child. Parents should encourage their kids to take part in each
and every physical activity for proper growth of their child.
3. No Gadgets
I have seen many parents giving their kids the mobile phones when they are getting
disturbed. This is not the best option to get away. Parents should find some ways to
busy their kids with some activities instead of giving mobile phones. Parents give new
smartphones to their kids when they demand it. Parents should look for the need. If
their is need then they should give them the phone with keypad with which the need
can be fulfilled. Most of kids are playing virtual games like Pubg, GTA, PS4 etc instead of
physical games. It is mistake of parents that kids are not getting proper growth because
they are very busy with their personal life. Virtual games make the growth slower or even
stops growing. Eg. We are all like this nowadays. This is the family where nobody cares
what is going on. Everyone is busy in their own life. It is the mistake of parents who destroys
their kid's life at the end. Instead of this we should engage in talks like.
How was your day?
What you did/learn today?
How is the life going?
4. Remove all the myths
Most people advice the teenagers that they should not join the gym in their age of 14-18 which
is the time for growth of an individual. I want to share my own experience with this myth related
to gym. I had an average height of 5'7 when I joined gym, My age was 15 and I could not lift any
weights properly. I started with basic exercises like Push-ups, Pull-ups etc. I did not involve in
exercises which will put weight on my spine as the spine exercises stops spine development.
I increased my height from playing games like Badminton, Swimming, Volleyball etc. My height
is 5'11 now which is a good height for a person living in India.